Fling to the Finish
Fling to the Finish now has Online Multiplayer!
---
The Alpha Demo for our Kickstarter is Released!
Online Multiplayer!
What was an amazingly hectic local multiplayer experience is now online so you can race with 8 of your friends across the inter-webs!
You can even pair up with a friend online if you don't have someone sitting right next to you!

Greatly Improved Levels!
We also added tons of goofy gameplay and visual polish to levels like the Casino below!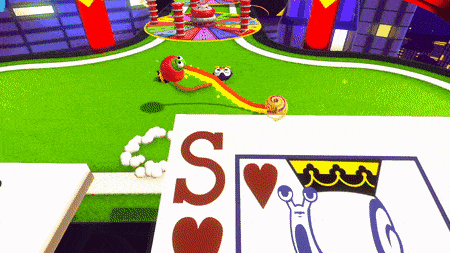 Kickstarter!
We lined up our Alpha Demo to be released along with our Kickstarter! Feel free to check it out if you're interested!